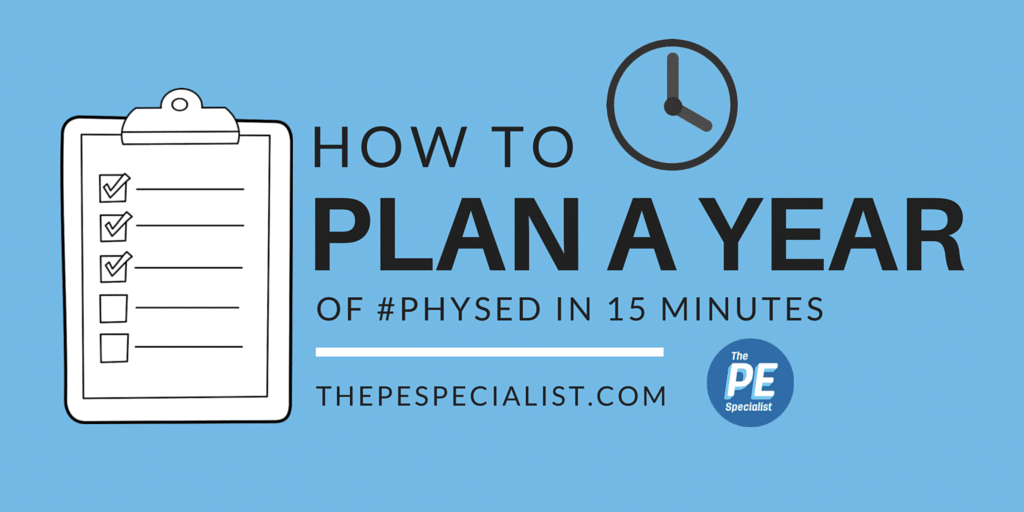 Have you ever gotten to the end of the year and realized that you didn't get around to teaching some really important areas of content?  I find that one of my biggest struggles as a teacher is prioritizing the content I need to include and trying to fit everything that I need to teach my students into the time that I am given with them (only 50 minutes once a week).
This strategy has helped me become more organized and planned out as I teach different units throughout the year.
Hopefully, through seeing my process you can take a few ideas and use them for yourself to plan the BEST YEAR EVER!   Here's my process…
1.) Do a basic overview of the entire year on one page, this is what is commonly called your "Long Range Plan"
This includes all the Units of Instruction that you hope to get in throughout the year

I plan mine by grade and by month, but super generic as you can see, think "Big Picture"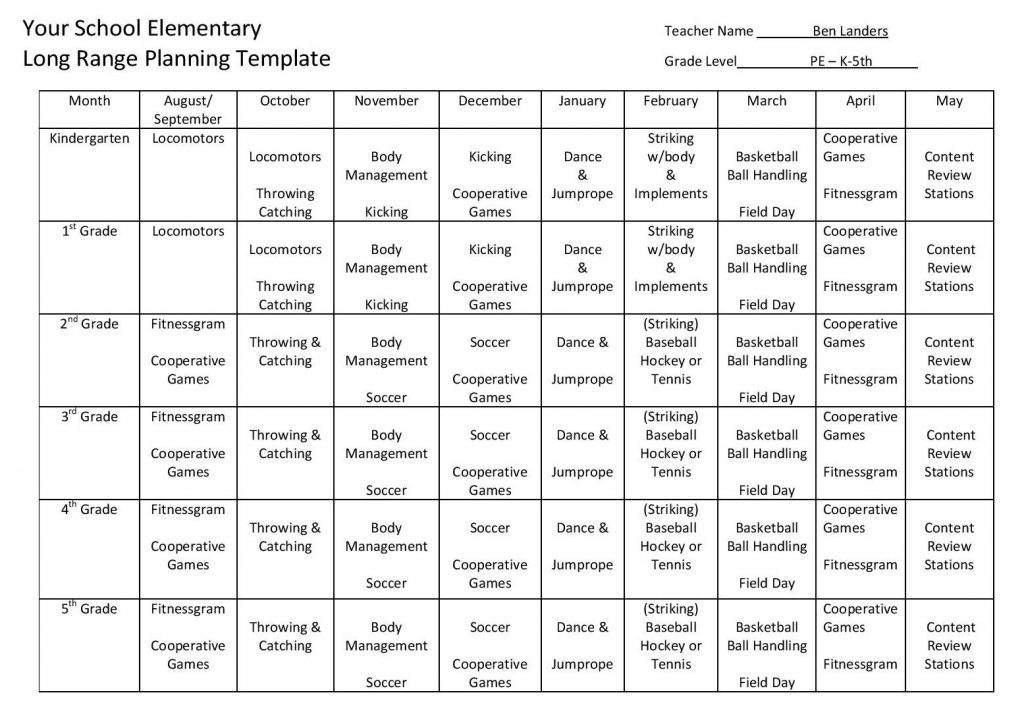 2.) Print or Buy a Monthly Calendar (or use a monthly planner)
It's great if you can print a school calendar that already has important dates on it like early release days, student holidays, professional development ect. to save you some time.  
3.) Write in Important Dates -Mark or highlight days when your classes aren't on a normal schedule, you won't have your teaching space or when school isn't in session
Holidays
School Assemblies
Jump Rope For Heart
Field Day
School-Wide Testing Days
Professional Development Days
4.) Plan your Units of Instruction
Get a PENCIL – you will probably have to make some changes throughout the year and begin to plan your units of instruction.  

Work backwards from the holidays and important dates so your units don't have big gaps in them and so you can culminate your units on important events.   

Also I like to try and plan the unit at a relevant time (Basketball around March Madness or during Basketball Season… Soccer around the World Cup or during soccer season)
You can see a video of my entire process below.
It's a bit long, but I did plan the whole year in under 15 minutes, so I'd call it a win.  Just for reference, I teach my kids once a week for 50 minutes, so your schedule and yearly plan might look different depending on the amount of time that you see your kids each week.
Getting your yearly schedule down on paper is great to give you a big picture vision of what your year will look like.  After I finish this up I can focus more of my attention planning great lessons for my kids and not stress about whether or not I will be able to fit it all in.
If you do things differently, I'd love to hear about it – leave some advice in the comments.  
P.S. – Interested in my process for planning each unit?  Check out my Gymnastics Unit Overview or my Jumprope Unit Overview. 
Have a good one!
Have Fun and Teach On!