Happy New Year Friends!
I hope you all had an awesome holiday break and are pumped to be back working at the best job ever!
I love this time of year.  As a teacher, of course it's great to have a break from work, see friends and family and recharge your batteries.  But I think it's also a great time to reflect on what you did in the last 12 months and what you need to improve in the future.
What are you goals for 2016?  
What kinds of things are you going to do to write a better story with your life and the the life of your students?
One big thing for me this past year was focusing on this blog, providing you guys with some thoughts and ideas worth checking out and trying to connect with as many awesome Physed Folks as I could.  I launched the blog in February of 2015 and it's been really awesome to connect with each of you and also to reflect on my own teaching practice through blogging.
If you're reading this – thanks for your time, I really value your attention and have some pretty exciting stuff in the pipeline this year, so stay tuned.
Over Christmas break, I was checking on some of the blog stats.  After all, as we in the education field all know – numbers don't lie.  I thought you might be interested in the results.
Below you will find top 5 most visited posts in 2015 here at ThePEspecialist.com.  
If you missed one of them check them out by clicking the graphic for each post.  
Coming in at #5 is…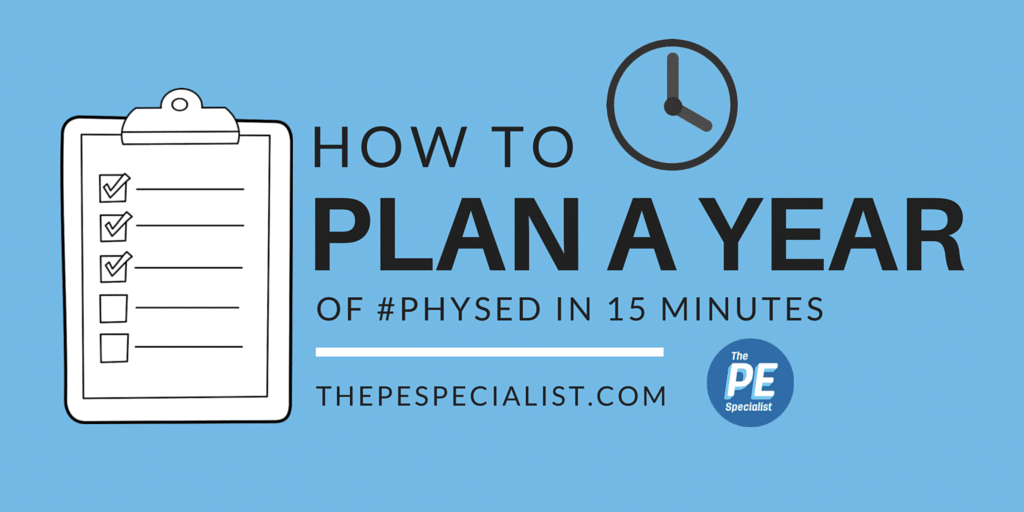 How to Plan a Whole Year of #PhysEd in 15 Minutes.  If you don't have your year planned out quite yet, it's not too late to give it a look and get the rest of the year squared away.
Next Up at #4 we have…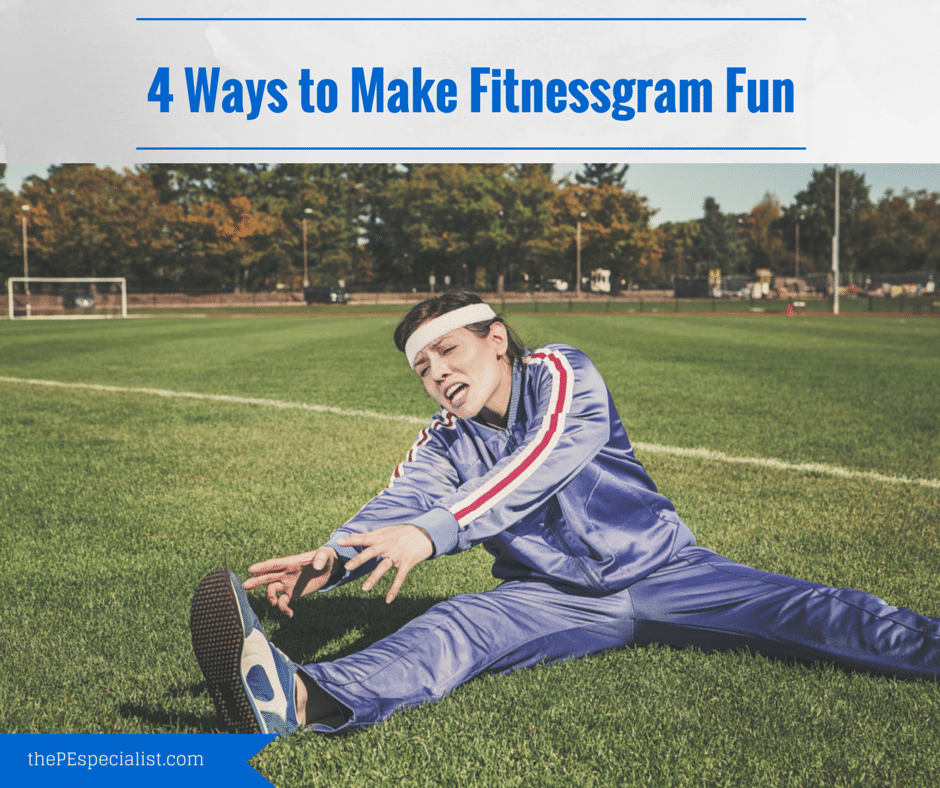 4 Ways to Make Fitnessgram Fun.  This is a quick overview of how we do Fitness Testing and some strategies for motivating students.  Fun Fact – this is my "most Pinned" post of the year.  Thanks Pintrist Peeps.
In the Middle of the Road at #3 we have…
One of my personal favorites The Conflict Corner.  Out of all my posts, I'd say I've heard the most positive feedback from people who have successfully implemented this strategy and found it to save them some time and sanity while teaching.  Also, don't forget the added bonus of helping students to teach learn some conflict resolution skills.
Our Runner Up, at #2 is…
My First Week Lesson Plan – This one has some great management strategies and ideas to introduce at the beginning of the year to kick it off right.  If you missed out at the beginning of the year and you're looking for the 2nd best time to implement new routines or procedures – the time is now!  Coming off of Christmas Break is a good time to change things up if you've found that something isn't working.
And our #1 winner with the most views in 2015 is…
Watch Me Whip – Watch Me Nae Nae – I'm pretty sure this is due to the power of the Google Search and the popularity of Silento, much more than my actual post itself, but like I said before… numbers don't lie  
What do you think?  Do you agree with the traffic stats for the best posts? 
If not – let me know what you're favorite post from 2015 was in the comment section and why you liked it.
Here's to a great New Year – take the time to reflect, evaluate and set some goals for yourself to live the best life you can.
Go rock 2016.  Seriously, I hope you show 2016 who's boss.  
Crush your goals and kick start your year with a healthy dose of awesome.  
Have Fun and Teach On!