Many times assessment can seem overwhelming.  Especially if you are teaching at the Elementary Level and see over 500 students a week.  While it can be overwhelming and the last thing that we want to think about, assessment is important.  It informs our instruction and helps us understand where our students stand, how effective our instruction is and lets us know if we are doing our jobs well or if we need to work on some areas of our instruction.  Assessment also helps students be aware of areas they need to improve and helps them realize their strengths – it's important feedback.

Daily Self Assessment
The easiest and most efficient way I have found to do regular formal assessment is to provide criteria each day for students to do a daily self assessment.  We go over what each "grade" means at the beginning of the year and give students the criteria for the assessment each day – although it usually stays pretty similar.  We have 4 options for students to choose as their daily PE grade each day: "Wow", "Good Job", "Keep on Trying", and "Need More Effort".  The way we do this assessment is by lining students up at the end of class and having them touch the signs that are on the wall as they exit the gym – this indicates the grade they are giving themselves for the day.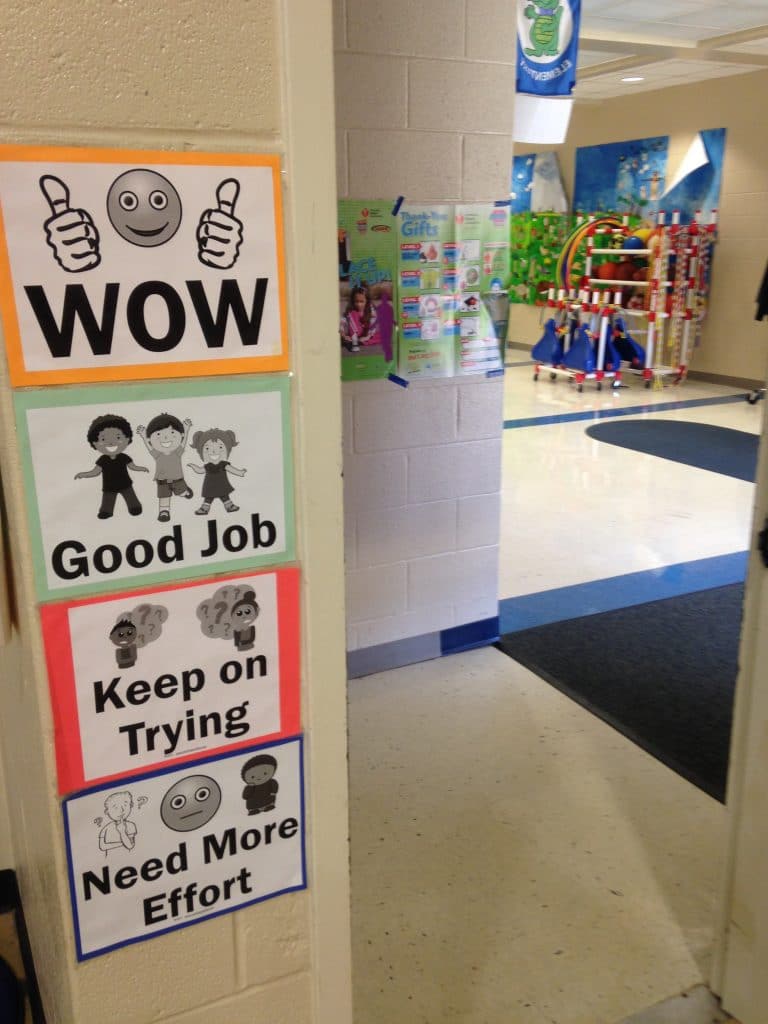 Whats the point?
The goal of this self assessment is similar to Hellison's Model for Teaching Personal and Social Responsibility (check it out if you haven't heard of it).  We want kids to take responsibility for what they say and do in our classes.  The easiest way to check and make sure kids understand where they stand is to have them do a self assessment.   It's also a great tool for teachers to recognize when a student might have a lower self-perception than they should – this is a great opportunity for the teacher to have a conversation and encourage them.
Check out a video of how I explain the Self Assessment to kids in the video below:
What Our Grades Stand For:
WOW – You achieved the bonus challenge of the day (different each lesson)
GOOD JOB – You followed all the PE expectations, used good sportsmanship and did your 100% best in all the activities
KEEP ON TRYING – You got a warning from the teacher, You did not do your best or didn't use good sportsmanship during the game
NEED MORE EFFORT – You had to go to time out and missed some of the class time
*Our bonus challenges change each week and just depend on what unit we are teaching.  During Fitnessgram the bonus challenge is to make it to the Healthy Fitness Zone for your age.  The challenge is to help students focus on whatever outcome we are trying to have them learn that day.  Other bonus challenges might be:
Did you make it all the way across the rock wall?
Did you touch the pink flag on the climbing rope?
Did your team win a relay during our Field Day Practice?
Was your team able to make it "across the river" during our adventure lesson?
Did you keep your ball under control and not let it go out of bounds?
Were you able to jump rope for 1 minute without stopping?
You can download my Self-Assessment Posters below:
I would have never predicted how much kids love to hit that "WOW" on the way out of the gym each day – it really does motivate them to do their best and push them to play hard.   It also helps students learn that you can't win every game or complete every challenge and that's OK, as long as you gave it 100%.   Most importantly it helps students take responsibility for their actions and learn to be more aware of their performance.
I have been using this system ever since my first year teaching when my Mentor teacher showed it to me.  We were using Gold, Silver and Bronze at the time, because it was the year of the Olympics. You can use whatever words, illustrations or pictures you'd like, but the concept stays the same.  While this isn't the only form of assessment I use, it is a backbone of my program and keeps me accountable to assess my students and gives my students time each day to reflect on how they performed in Physical Education class.
Variation:
Use this concept along with the assessment app "Class Dojo" either as a class assessment or an individual assessment
Check out some other teachers using the Self Assessment Below: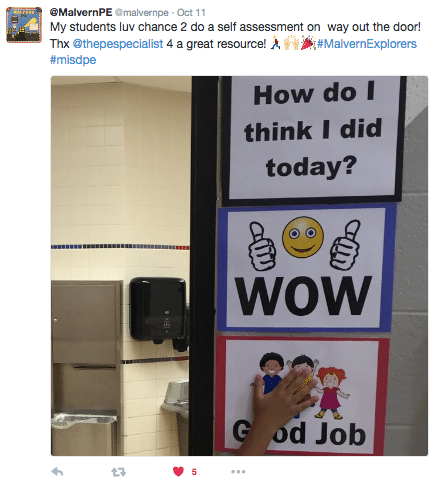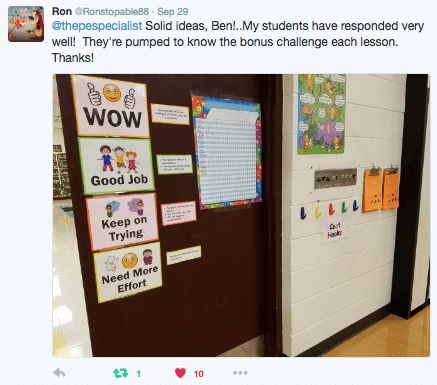 Do you teach outside?
If so, check out Julie Vergenz idea for doing this when outside below – great idea!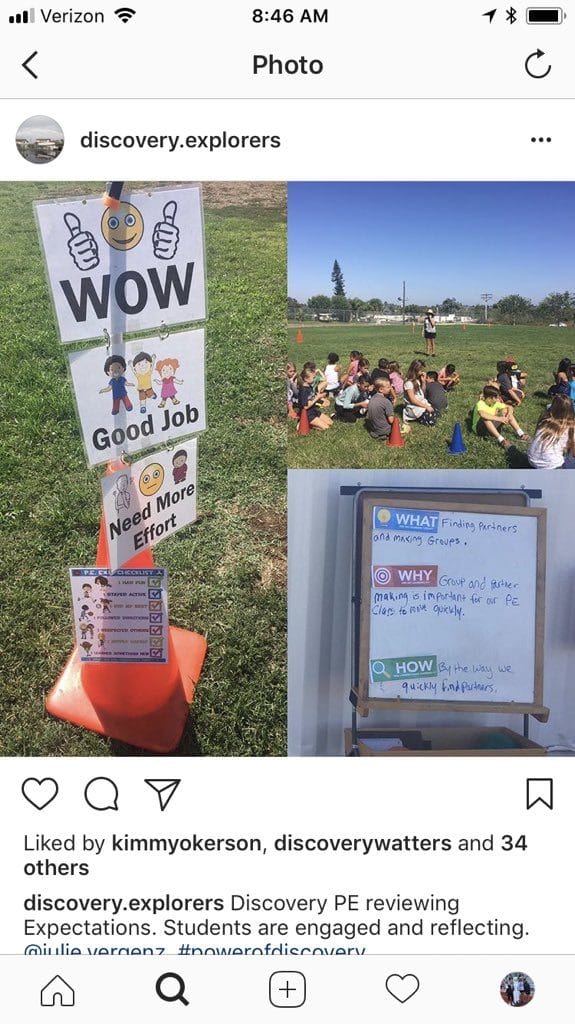 What other great ways have you integrated assessment into your Phys Ed Lessons?